Guy Perricone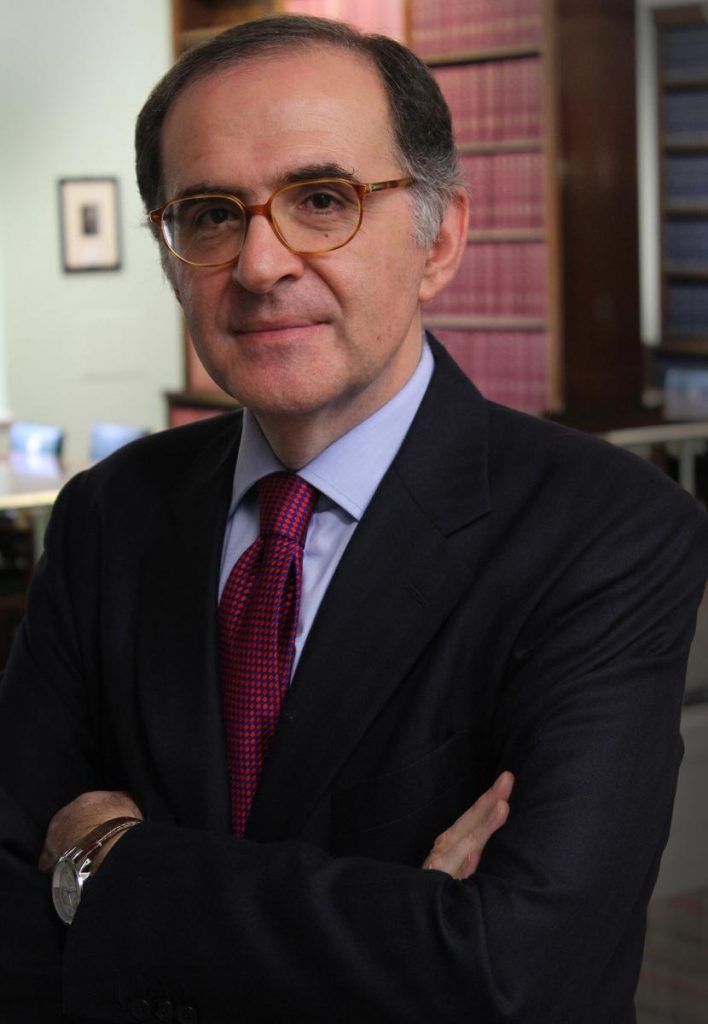 A very warm welcome to this year's edition of The Middle Templar.
Each year, when I have begun to write this Foreword, I have reflected on how extraordinary the previous 12 months have been. There truly is never a 'normal' year at the Middle Temple. However, on this occasion, it is no exaggeration to say that the last few months have been the most extraordinary not just for our Inn, but for the country and indeed for the world. The Covid-19 outbreak has affected us all in ways no one could have possibly anticipated. And so, I am writing this Foreword not, as usual, from my desk at the Inn, but from my home in West Sussex, where I have been based since the Inn shut down in mid-March. At that time, I thought we would be back in action reasonably quickly, but as the weeks have progressed it has become clear that we are in this for the long haul.
'When the going gets tough, the tough get going' – we are all aware of that old saying, and, with those words in mind, I would like to pay tribute to the way in which colleagues and supporters have responded to this crisis. They were required to close down our operations with very little notice. After the initial shock, they have worked hard to develop an effective modus operandi for the Inn during this challenging and unpredictable period, to ensure that we can continue to support our members. We have been able to migrate many of our education, training and membership activities online – so successfully, that we can already see that there will be many lessons learnt from this period which will continue after the crisis, and which will better enable us to fulfil our primary strategic objective of supporting our members throughout their professional careers. In this regard, I would also like to pay tribute to our Treasurer, Master Brian Leveson, who, I suggest, has been handed the most challenging responsibility of any Treasurer in recent years; leading the Inn through this extraordinary time.
We have been acutely aware from the beginning of the crisis that it would cause real financial hardship for many of our members. We have been working closely with the other Inn's and other parties, such as the Bar Council, to do what we can to relieve some of the pressures being felt by the profession. Despite the perception held by some, our resources are not limitless, but we are providing support directly through our own hardship fund and through channels such as the Barristers' Benevolent Association. We are under no illusion that this is an existential crisis for many in the profession. We will continue to do our best to support the Bar through these extremely challenging times, while also trying to safeguard the interests of future barristers.
On a personal level, the current predicament is all the more surreal for me, as by the time you read this I will have stepped down as Under Treasurer, and handed over to my successor, Victoria Wallace. When I informed the Inn of my decision at the beginning of this year, I could have hardly imagined that my final days would play out in the way they have. I am sorry not to be able to hand over to Victoria as we had planned but I would like to offer her my very best wishes in her new role. I have no doubt that she will excel and enjoy it immensely.
Even if I am now only part of the Inn's history, I must end by expressing my enormous thanks to the Middle Temple for giving me the opportunity to serve as Under Treasurer since 2013. It has been a huge privilege and pleasure to do so. By far the most enjoyable aspect of the role has been working with such a varied and wonderful range of people: Benchers, members, students and, of course, my colleagues. I have been so fortunate to work with nine exceptional Treasurers in Masters Symons, Judge, Hockman, Clarke, Dyson, Jenkins, Wilmot-Smith, Bean and Leveson. It has been a pleasure to work with each of them and I am very grateful for all their support.
Finally, I cannot leave without offering my sincerest thanks to my colleagues – to my fellow directors Ian Garwood, Colin Davidson, Christa Richmond and Andrew Hopkin, and to each and every member of the team. It may sound trite to say that we are a family but there is a very special ethos and atmosphere in the Middle Temple which really is unique. This has been such a rewarding aspect of my time here and I am immensely grateful to all my colleagues for their support over the years. It only remains for me to thank you all once again for allowing me this great privilege and to wish you, and the Middle Temple, every success in the future.