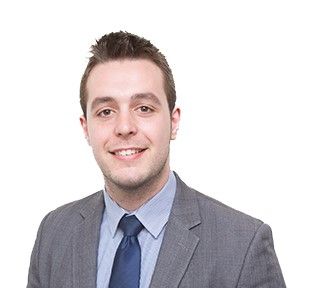 Aidan Cleverly is an Associate in Hassans' Litigation department and is Secretary
of the Gibraltar Middle Temple Society. Aidan's practice mainly consists of advisory and advocacy work in general litigation matters including criminal, family, employment, personal injury and immigration matters. Aidan is also involved in handling compliance matters within Hassans' Compliance Department.
The Covid-19 pandemic has proved to be a catalyst for the increased use of technology in Gibraltar's justice system. The legal profession, although traditionally conservative, has readily adapted to the latest technological developments.
The Chief Justice was quick to react and on Tuesday 17 March 2020 published contingency rules for the Supreme and Magistrates' Courts. The rules ensured that urgent cases would still be heard notwithstanding a general stay on all civil actions, the extension of bail in absence and the delisting of all non-urgent hearings. This clearly demonstrated that the pandemic had led us into truly unprecedented times.
In order to try to mitigate disruption as far as possible, the Supreme Court of Gibraltar increasingly relied on telephone and virtual hearings, the electronic issuing of claims and the electronic filing of court documents. Seeing as we live in a digitalised world where technology shapes the primary function of our everyday lives, its increased use in court only seemed logical.
There were already provisions in Gibraltar's legislation that catered for the use of technology in the court room, such as evidence via live video link in criminal trials, and the use of telephone and video conferencing in civil matters generally.
On Tuesday 24 March 2020, the case of Fowler v Commissioners for Her Majesty's Revenue and Customs [2020] UKSC 22 made history as it became the first case in the Supreme Court of England and Wales to be conducted entirely over video. In Gibraltar, facilities to deal with matters over video were also put to use for the first time.
The pandemic created the environment to implement and test these technologies due to travel restrictions and the self-isolation of participants. Some hearings were held by the use of Microsoft Teams, which the courts had considered the most secure and adequate tool for these purposes. This without affecting the principle of open justice, and at all times ensuring that proceedings were recorded on the court's integrated recording system. Microsoft Teams will continue to be used, including in the Court of Appeal, although, as a general rule, in-person hearings remain the default position.
It had also, over this period, become the norm for parties to file and exchange documents electronically. The contingency rules are now no longer in place, and digital filing is no longer possible, however, there will hopefully be a shift towards digitisation with the courts continuing with electronic bundles.