by Thomas Grant
Book Review by Master Andrew Edis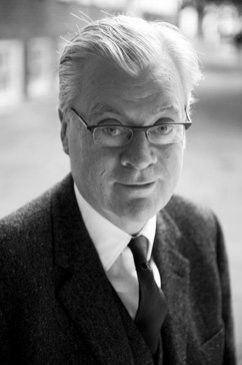 Your content goes here. Edit or remove this text inline or in the module Content settings. You can also style every aspect of this content in the module Design settings and even apply custom CSS to this text in the module Advanced settings.
40 years ago, in the robing room at St George's Hall, Liverpool, I heard an old silk complaining that the abolition of the death penalty had taken all the glamour out of the job. He said that Norman Birkett only did a handful of murder cases and was a household name, while he had done dozens and no-one had heard of him. I have forgotten who he was. He would have found much to confirm his theory in this fascinating book.
Through 11 detailed accounts of cases heard in Number One Court at the Old Bailey between 1907 and 2003, Thomas Grant charts the shifting emotional and political life of the nation. Some of the cases will be known to some readers already, but others not. Each account is a gripping story, brilliantly told and compelling even where the reader knows what happens in the end. Their collection forms a coherent narrative bigger than its individual parts, fleshed out by social and legal historical context.
The last case is the trial of Ian Huntley, in which a guilty man was convicted after a fair trial of the terrible Soham murders, and a woman treated fairly by the judge and the jury in the teeth of public hostility. That is just as well. Most of the first ten are, in one way or another, miscarriages of justice. Even where the outcome was right, there are disturbing aspects to them. The system of criminal justice, of which we have always been proud, is held up to humane and fair scrutiny and is seen to have failed many of the major tests it faced.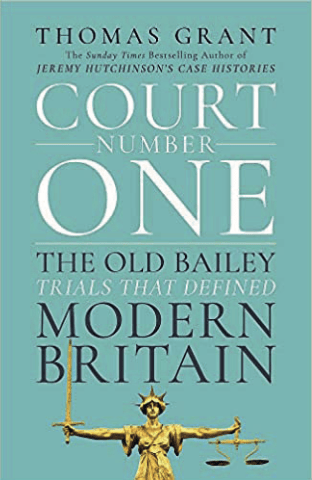 The role of advocates in securing these outrages, and the active collusion of a series of flawed judges is examined by an insider and historian. Sir Edward Marshall-Hall KC appears as a manipulative charlatan whose later career was built on the trial of Robert Wood in the Camden Town Murder in 1907. He seems to have done the case quite badly. He may, though, have been helped by the fact that the judge told the jury to acquit his client. The defendant seems at this distance to have been fairly clearly guilty. Well done, chaps. The antics of Marshall-Hall were successful, perhaps even justified, in cases where death awaited convicted defendants, where disclosure of material helpful to defendants was not required, and where investigation was in its infancy. Perhaps anything which balanced the scales was acceptable. What is surprising to modern eyes (and those of Patrick Hastings QC, 1880-1952) was his methods were thought to be successful.
The wrongful executions of Edith Thompson, Derek Bentley, Timothy Evans, and Ruth Ellis tarnish the memory of the men responsible for them but only that of Ruth Ellis seems to have attracted public outrage before it happened. It is perhaps the role of the public which is at the heart of this fascinating book. These stories show how public attitudes to race, class and sex have influenced jury decisions, and decisions about cases which were taken by others. If a courtroom reflects society, society should not look at its reflection in this mirror with any pride.
Complacency about the system is a common failing in judges and lawyers. I recommend this book as an antidote to that. I began my Bar Finals year a few weeks after the end of the trial of Jeremy Thorpe. The judge in that case, Master Joe Cantley, was a Treasurer of Middle Temple from my Circuit. I appeared before him. He was highly thought of, and well liked: a good judge of his time. It took Peter Cook's satire and Auberon Waugh's The Last Word accurately to nail his conduct of that trial, which was, to a modern sensibility, terribly unfair. It happened in living, and to me at least, recent memory.
After exposing the frailty of the criminal justice system as the 20th Century wore on, Grant identifies the cumulative effect of improvements all the while. The partial defences to murder and the abolition of the death penalty reduced the emotional intensity of trials. The tape recording of police interviews, improved investigative and forensic techniques, prosecution disclosure and effective judicial recruitment and training have combined to produce fairness and accurate results. Court Number One is not as entertaining now and its lawyers not so famous, but at the modern Old Bailey justice is not just a statue on the roof, but a fact of life. I can say that the Old Bailey today deals in fair trials with proper results, but then 'he would, wouldn't he?'