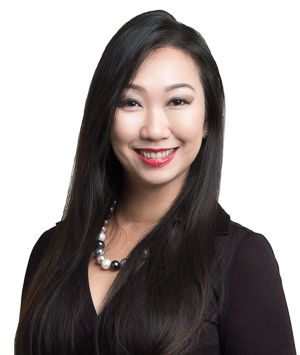 Meiyen Tan is Head of Oon & Bazul's Restructuring and Insolvency Practice and the first female in Singapore to lead a restructuring and insolvency legal practice. She is one of the founding members of the Singapore Network of the International Women's Insolvency and Restructuring Confederation (IWIRC) and a member of the Singapore Middle Temple Society.
The life of the Singapore lawyer has been drastically changed by Covid-19. Working from home, we can no longer pop into our colleagues' rooms for quick discussions, having either to set up calls and video conferences or settle for simpler Whatsapp conversations. Oddly enough, this resignation to video conferences for meetings have made us lawyers far more accessible to our clients. Previously, we were bound by the availability of our meeting rooms and by travelling time. Now, we are only a Zoom call away.
The use of webinars has also expanded the reach of and the ease of access to our legal seminars. In one which I recently chaired for the Asian Business Legal Institute, more than half of the attendees were overseas.
The legal industry tends to weather economic downturns better than the generic economy. Still, business has been impacted by Covid-19, in some practices more than the others. Firms have seen a spike in enquiries on termination of employees, rent matters and the application of the new Covid-19 laws, whereas demand for corporate/transactional services have taken a dip.
In April, the Singapore Academy of Law surveyed some 400 lawyers and in-house counsel and found that 83% of lawyers reported a decrease in new cases and revenue. On the other hand, 75% of in-house counsel saw an increase in workload, especially in crisis management,
re-negotiation of contracts and employment issues.
Not even our court system was spared from the Covid-19 lockdown restrictions. From Tuesday 7 April 2020 to Sunday 7 June 2020, only essential and urgent matters have been heard by the courts, most of which were heard remotely using online conferencing tools so as to avoid physical interaction. Though, with the recent exit of the circuit breaker in Singapore, our courts have resumed hearing most cases since Monday 8 June 2020.
The courts have taken these restrictions in their stride, and have managed logistical feats of taking massive hearings online. On Wednesday 13 May 2020, the Singapore High Court held a hearing where 115 lawyers were Called to the Singapore Bar via Zoom.
While the response to remote hearings has been generally positive, taking criminal hearings online has raised a
few eyebrows, especially in the global community. On Wednesday 20 May 2020, Punithan Genasan, 37, was sentenced to death in a hearing which took place via Zoom. International organisations such as Amnesty International and Human Rights Watch Asia have decried the ruling for potential human rights abuses.