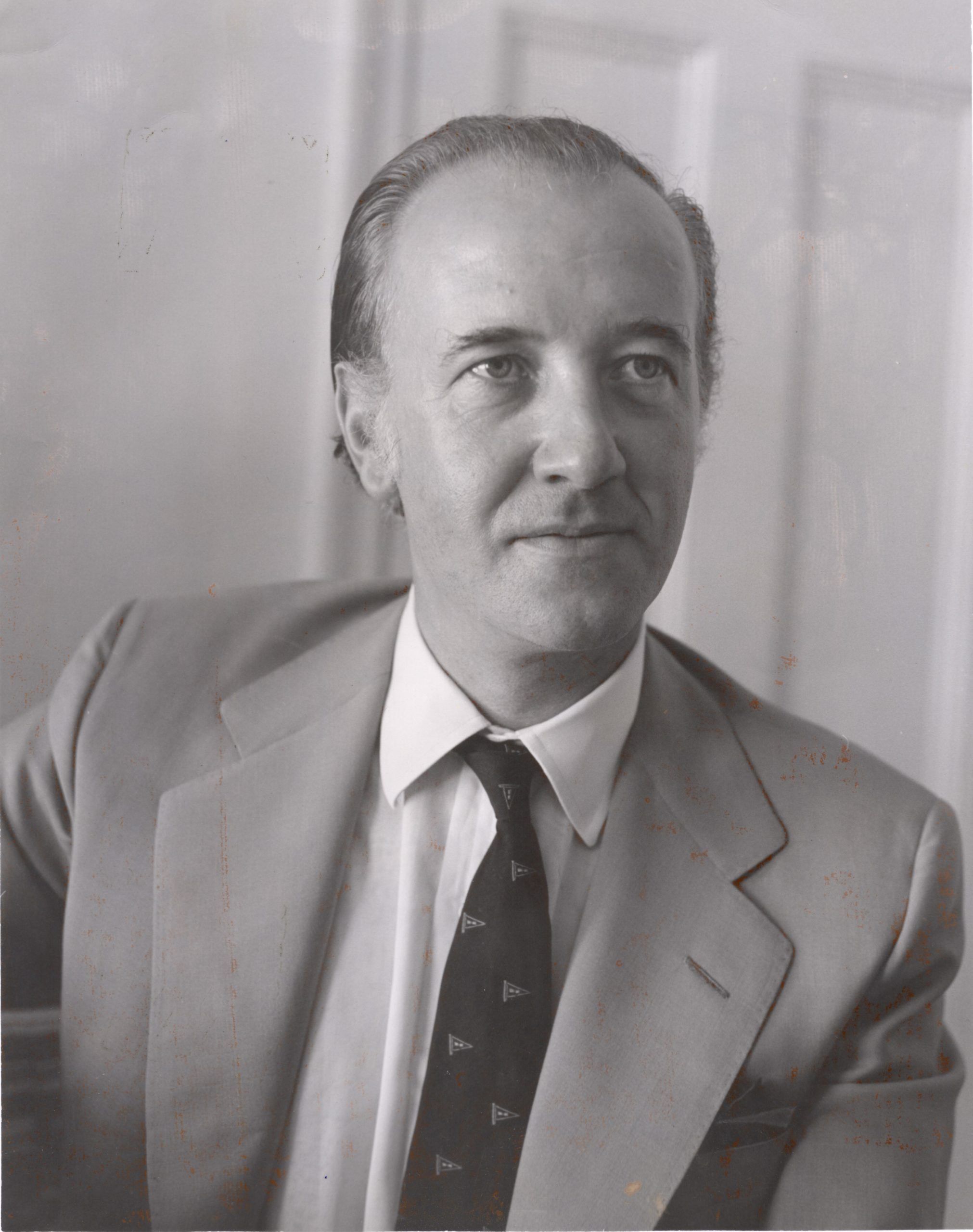 Master Brian Leary died peacefully at his home in Mexico City on Saturday 15 February after a three-year struggle with dementia.
Brian was a New Year's Baby, born in Stockwell, London to Mildred and Albert Leary. Albert was a prosperous osteopath while Mildred worked for the Palmer Tyre Company until devoting herself to home and children full- time. The family lived in Beckenham and took holidays at their house in Bognor Regis.
Brian attended the King's School, Canterbury. During the war, the school was evacuated to the Carlyon Bay Hotel in Cornwall where he said he much enjoyed himself. A gifted student academically, Brian won a scholarship and was captain of the Colts, until his lifelong asthma curtailed his sporting activities.
After school, Brian served in the Army in Greece as the 1st Officer of the British commanding General's boat, which he used after the war to move around the country. It was most likely this experience that resulted in his lifelong passion for all things nautical.
After his military service, Brian took a break and barnstormed around the country as the announcer at motor races, but went to Wadham College, Oxford as a Harmsworth Scholar, where he earned his MA.
At the suggestion of his friend, John Matthews, Brian joined the Middle Temple in January 1950 and was Called to the Bar in 1953, practising criminal law at the Chambers of John Matthews at 5 Paper Buildings throughout his career. In October 1964, Brian was appointed to the Treasury Counsel as Fourth Junior Prosecuting Counsel to the Crown at the Old Bailey. By May 1971, he was appointed Fifth Senior Prosecuting Counsel. A hard worker, Brian read his briefs in the early morning hours before driving up to London, and usually withdrew to his study after lunch on Sundays to prepare for the week ahead.
It was during his years at the Treasury Counsel that Brian's most high-profile cases were prosecuted, including The Trials of Oz pornography case, in which Brian secured a conviction, opposed by his long-time friend, barrister and playwright, John Mortimer. Notwithstanding the conviction, subsequently overturned on appeal, the defendants appreciated Brian's' treatment of them, and we received a Christmas card every year from one of them, Felix Dennis, who went on to become one the richest
men in the UK. Brian's style at the Bar was professional and detached, but as a man he was kind and extremely charming. As Treasury Counsel Brian prosecuted the last capital case in Bermuda.
Brian took Silk in 1978 and travelled the South Eastern Circuit, though his cases took him far and wide, including Hong Kong and Gibraltar.
In 1964, while at an International Bar Association conference, Brian met the daughter of Kenneth Bannister CBE, a prominent member of the British business community in Mexico. Brian and Myriam were married in April 1965 and in May that year my mother and I (as his stepson), with the cocker spaniel, travelled to London.
Brian was a dedicated husband and father, and he moved us to The Old Rectory in Ightham, Kent in April 1967. The beautiful Georgian rectory had large grounds and Brian and Myriam set up a nursery selling herbs, including sending them all over the country by mail order.
Brian rarely missed the skiing season, wintering in Verbier and St Moritz, but his great passion was yachting, and as his retirement approached Brian bought a 67ft schooner, which had earlier been seized by Her Majesty's Customs and Excise. Brian spent many happy seasons sailing the Caribbean on the TS Robert Gordon.
Upon retirement, Brian and Myriam moved to Myriam's beautiful properties in Mexico City and Acapulco and enjoyed a pleasant retirement. Brian was active in the British Community and worked at the British charitable organisation in Mexico, 'Amistad' (meaning friendship), devoting himself to helping the education of less advantaged children. At least one pupil sponsored by Amistad has since risen to ministerial level in the Mexican government. During his retirement, Brian learnt Spanish, joined the International Association for Arbitration, and represented various American industrial companies in Mexico.
Brian loved to spend time at the family beach house in Acapulco, swimming, and windsurfing, and in Mexico City never missed social events at the British Embassy.
A lifelong humanitarian and vegetarian, and an exceptionally witty, charming, and intelligent man, Brian was also exceedingly kind and loving. He is missed by Myriam, his stepson Christopher, a grandchild Julia and by his sister, Maureen Perrins, mother of Brian's nephew and niece, and his goddaughter, Anna Greenacre.