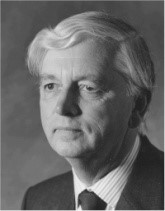 Donald was born on Wednesday 25 January 1933 in Bebington on the Wirral. Early tragedy struck when his mother died when he was aged just six. His father remarried but then spent most of the war years in India, not returning until 1946.
In the meantime, Donald at the age of 10 won a scholarship to Birkenhead School. He left school at 16 and then (having been rejected by Lloyds Bank, where his father worked) joined Lever Brothers in the registrars' department, embarking upon various courses run by the Chartered Institute of Secretaries. One of the subjects was the elementary law of contract, which was Donald's first exposure to the law and which instantly fascinated him.
National Service then intervened for two years but during that time his parents reconsidered their previous opposition to Donald attending a university, and in September 1953 Donald duly became the first member of his family to do so when he went to Liverpool University to study law. Unable to afford the substantial premium at that time needed to obtain articles to a solicitor, he decided that, once he had graduated, he would like turn his attention to the Bar. He joined Middle Temple in 1955 with the aid of a Blackstone Entrance Scholarship. However, when he obtained a first class degree, the dean of the law faculty at Liverpool suggested he should seek to further his legal education at Trinity Hall, Cambridge. Donald spent two years at Trinity Hall, studying part II of the Law Tripos and the LLB course, obtaining a starred first in each.
It was at Cambridge that Donald first met Jennifer Thomas, a fellow undergraduate reading law and also a student member of the Middle Temple (indeed, he had previously spotted her in Middle Temple Hall while they were each eating their dinners). They were to wed a few years later, and to remain blissfully happily married for almost 60 years. Jenny survives Donald, as do their three children.
After Donald's exceptional academic results, he was offered a law fellowship at Trinity Hall, but he declined this, instead taking Bar finals (obtaining a certificate of honour, working largely from the lecture notes made by Jenny for her own earlier Bar finals) and being Called to the Bar by Middle Temple in November 1958. With the benefit of further scholarships (including a Harmsworth Scholarship from the Inn), he then joined the chambers of Harold Christie at 13 Old Square, Lincoln's Inn, initially as the pupil of Peter Oliver (later Lord Oliver of Aylmerton) and then as a tenant for the next 25 years.
Donald's practice as a junior was largely Chancery based, and his advice and advocacy were soon in considerable demand. He took Silk in 1974, and his practice became ever broader and more high-profile, both in England and abroad.
Donald was appointed a High Court Judge in the Chancery Division in 1983 and knighted. He heard front page news cases involving Elton John, Terry Venables, and Arthur Scargill and the National Union of Mineworkers. He was, amusingly and aptly, nicknamed 'the Don' by his judicial clerks. In 1986, he was elevated to the Court of Appeal, whereupon he became one of Her Majesty's Privy Council. He was enormously honoured and pleased at that point to be elected an honorary fellow of Trinity Hall, appointed President of Birkenhead School, and awarded an honorary doctorate in law by Liverpool University.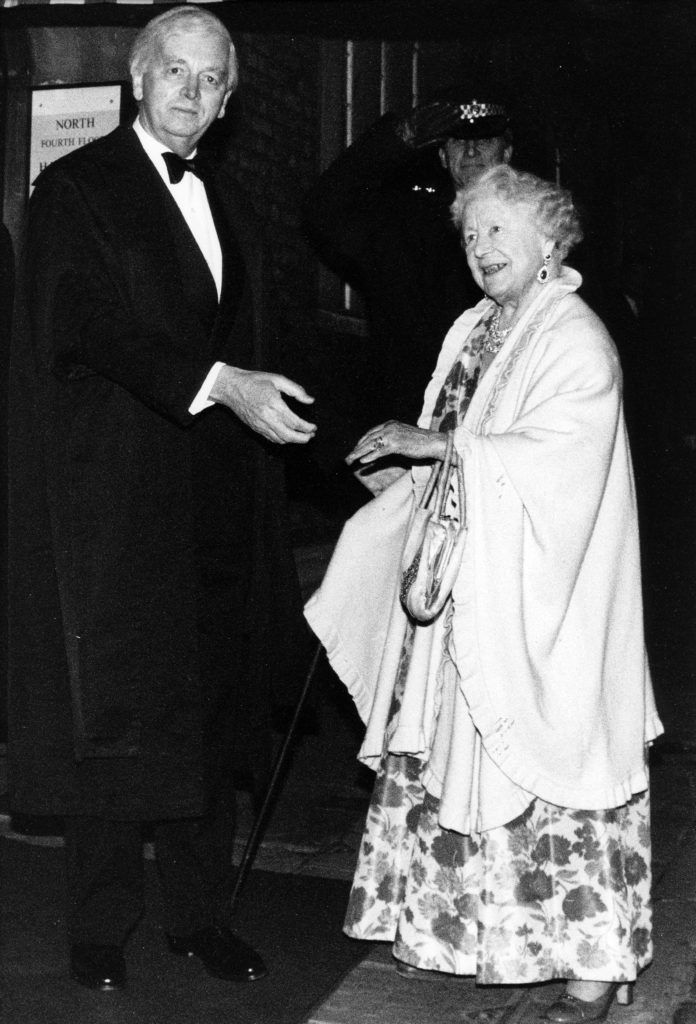 In 1991, Donald was appointed Vice-Chancellor, as the head of the Chancery Division was known at that time, and subsequently from 1994 until 2007 a Lord of Appeal in Ordinary. In the latter role, he gave seminal judgments on matters as varied as torture (the extradition of Senator Pinochet), divorce (White v White) and libel (claim by Mr Reynolds, the former Taoiseach of Ireland, against the Sunday Times). Donald also sat as a judge of Hong Kong's Court of Final Appeal.
Donald's manner in court was as in the remainder of his life; modest and even somewhat shy, he was unfailingly calm, patient and courteous. In his judgments, he would always seek to identify the principles at stake and then explain them and their application as simply and succinctly as possible. And at the core of Donald's thinking in every decision were the words which he chose for his Coat of Arms (and for his 2015 autobiography), Let Equity Prevail.
Throughout his professional career, Donald was an active member of the Middle Temple. He lunched in Hall every day for many years. He became a Master of the Bench in 1981, a Trustee in 1983 and ultimately Treasurer in 1997. He and Jennifer lived during the week in a flat at the top of Devereux Chambers, from where they were able to enjoy wonderful views over Fountain Court including of the planted border on the North East side which he had helped to instigate. In his year as Treasurer, Donald was delighted to welcome to dinner in the Inn the Queen Mother as one of its then Royal Benchers; it was Donald who that summer represented the Inn at Westminster Abbey at the funeral of the Inn's other Royal Bencher, Diana, Princess of Wales, following her tragic death in Paris.
In retirement, Donald had more time to pursue his other interests, notably gardening, walking, reading and music. Above all, and as was always the case, he loved spending time with Jennifer, their children and their families, and a particular highlight was a magnificent family weekend at Cliveden to celebrate his 80th birthday.
Donald died on Wednesday 25 September 2019 with his family by his side. Details of a memorial service to celebrate his life will be announced in due course.