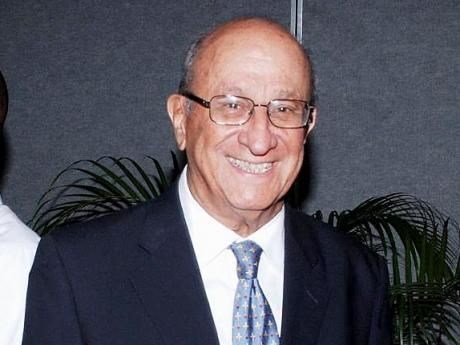 Sir Edward Zacca, the former President of the Court of Appeal of Jamaica, passed away on Sunday 10 November 2019.
Sir Edward, a Jamaican, served on the Bermuda Court of Appeal for 18 years until his retirement in 2014, passed away at home after a short illness. He was 88. He was appointed a Justice of Appeal of the Court of Appeal for Bermuda in 1996 and served as President from January 2004 to the end of 2014. He was involved in at least 180 reported judgments during that time. Larry Mussenden, the Director of the Department of Public Prosecutions, noted Sir Edward's extensive service in leading judiciary roles in Bermuda and across the Caribbean. Mr Mussenden said he was able to learn from Sir Edward's vast experience while he served as a defence lawyer. He said:
Sir Edward was able to recognise who the parties were that were appearing in front of him. He was able to relate to the average person and figure out exactly what was going on. This meant he could get right to the heart of the case as he made his decisions. We could all learn from the way he committed himself to his cases and understood the law, and his experience over many years of analysing cases and making good judgments.
Mr Mussenden offered condolences on behalf of the Department of Public Prosecutions Office to Sir Edward's family. He added: 'We are very grateful for his contribution to the judiciary'.
Sir Edward was born in St Andrew, Jamaica, in July 1931.
He was educated at Kingston College and Called to the Bar by Middle Temple in February 1954. After a spell in private practice in Jamaica, he was appointed as Clerk of Courts in 1958. Two years later, he was appointed Resident Magistrate, and eight years after that, he became a Puisne Judge before his appointment as Judge of Appeal in 1975.
Sir Edward became Chief Justice of Jamaica in July 1985, and six years later he was made Acting Governor-General. In 1992, he was appointed to the Privy Council. More recently, he served in the Courts of Appeal in the Turks and Caicos Islands, the Cayman Islands and the Bahamas. He was knighted in the 2015 Queen's Birthday Honours for his service to the Overseas Territories.
The Gleaner in Jamaica reported that a minute of silence was observed in Sir Edward's honour on the day of his passing at the Court of Appeal and the Supreme Court. Paula Llewellyn, the Director of Public Prosecutions in Jamaica, told The Gleaner:
I'm almost speechless. He was such a pleasant, urbane and courteous individual who was committed to service throughout the region. He will be remembered as one of the great judicial officers.
Outside the courtroom, Sir Edward's interests in his younger years included tennis, swimming, and gardening. He is survived by his wife, Hope Margaret, and his children, Christopher, Edward Jr and Karen.
Reproduced and edited with permission of The Royal Gazette