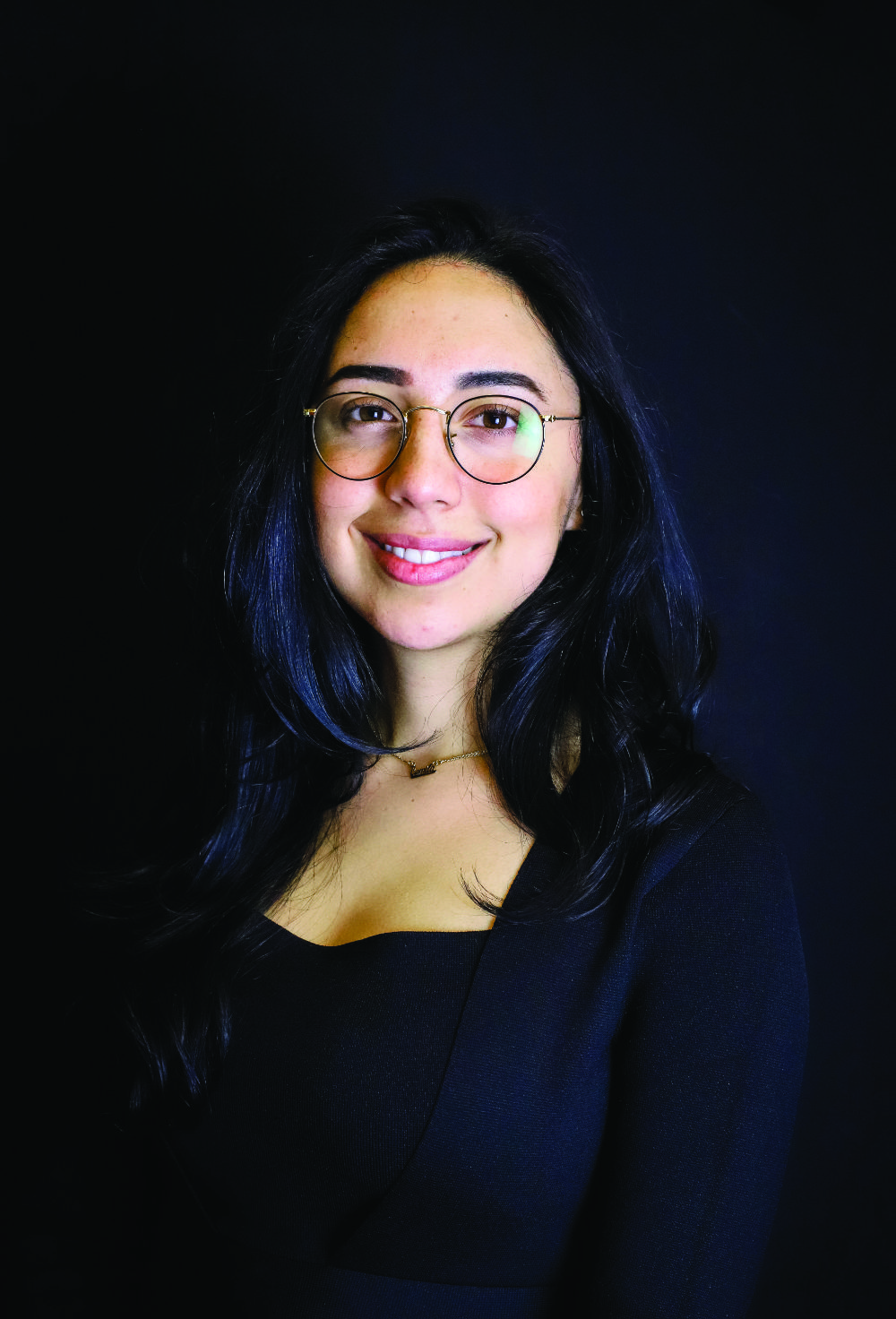 Camila Ferraro is this year's President of the MTSA and is also a Jules Thorn Scholar. She was born in Colombia and raised in Cambridge. Camila is passionate about international criminal law and advocates for minority backgrounds at the Bar. Alongside her studies, Camila works as a Modern Slavery Support Worker at the Medaille Trust.
In October 2019, the Middle Temple Students' Association (MTSA) launched its first series on International Legal Topics. This followed from our appreciation that many of the students at the Inn came from international backgrounds. The objective was to extend the dialogue beyond the UK by inviting experts on international areas of law to share their knowledge and experience.
Our first speaker was Master Bruce Harris, who specialises in maritime arbitration. He spoke about the history of International Arbitration and its importance in the world today. Our second lecture was delivered by Master Christopher Greenwood, previously a judge of the International Court of Justice (ICJ) and currently an arbitrator of the Iran-US Claims Tribunal. He discussed the formation of the ICJ and the mechanics behind its rulings, as well as the role of arbitration in preserving diplomacy between states in conflict. Our third speaker was Master Mark Lyall Grant, the former British Permanent Representative to the UN and also the National Security Advisor under Theresa May and David Cameron. He explored the developments undergone by the UN to uphold international peace and security. Our fourth guest was Master Edwin Cameron, former Justice of the Constitutional Court of South Africa and praised by Nelson Mandela as 'one of South Africa's new heroes'. He discussed the birth of prisons in South Africa, alternative ways of addressing inter-personal and social tensions, and the advantages of restorative justice. Our fifth lecture was given by HHJ Joanna Korner CMG QC, the 2020 UK candidate for the International Criminal Court's (ICC) judicial elections and the former Senior Prosecutor for the International Criminal Tribunal for the former Yugoslavia. Lecturing on advocacy before international criminal tribunals, she described how language affects the dynamics of the trial, especially witness questioning. Our sixth speaker was Master Franklin Berman, who was the Legal Adviser to the Foreign & Commonwealth Office and has served for over 50 years in international law and diplomacy. He focussed on his appointment as an arbitrator between India and Pakistan under the Indus Waters Kishenganga Treaty. Our seventh lecture was delivered by Master Vasanti Selvaratnam, who specialises in international trade and commercial law. She explored the position of English law in relation to international trade. Overall, the feedback we received from our participants was positive and we hope to make this a flagship series for the MTSA.
The MTSA also launched the Plus2 scheme in January 2020, which provided an official platform to connect barristers and judges with students applying for pupillage. Students received tailored feedback on two pre-drafted pupillage applications over a 40-minute conference call. We provided one-to-one support in an effort to strengthen our student community's pupillage application submissions.
As President of the MTSA, I had the opportunity to represent the student body across the Executive, Hall, Membership, Education, and International Committees. I was involved in discussions ranging from the introduction of the ICCA Bar course to how the Inn may extend its Hardship Fund to students experiencing financial difficulties during Covid-19. This ensured that student opinions were being heard when making these decisions.
In celebration of International Women's Day, the MTSA and MTYBA invited Masters Isobel Plumstead, Jo Delahunty and Elaine Banton, and Rebecca Major, to share their insightful and inspiring accounts of their experiences at the Bar. This was followed by classical performances by soprano Francoise Berdugo and pianist Marco Perez, both scholars at the Royal Academy of Music. Furthermore, we collaborated with Barnaby Bryan, the Inn's Archivist, who created a display demonstrating the invaluable contribution that women have made to the legal profession.
Building on the great achievements of the previous MTSA Committees, this academic year we held a Christmas Social in the Hall and also ran a series of mooting and debating workshops to help students develop their advocacy skills. In collaboration with Master Simon Readhead, this year's committee continued to work with the Rolls Building Art & Education Trust to help deliver a judicial insight programme to students from minority backgrounds.
We also collaborated with MTYBA and organised a Black Lives Matter (BLM) Panel Discussion to encourage a conversation in the legal profession to contribute to the narrative surrounding the BLM movement. Our panellists, Master Elaine Banton, Courtenay Griffiths QC, Allison Munroe QC, Abimbola Johnson, Lola-Rose Avery, Aaron Mayers and Ife Thompson, made profound contributions that facilitated a thoughtful and inspiring discussion. To celebrate Pride, we held a Proud About Pride quiz
with the theme of intersectionality. Students tested their knowledge in several rounds to compete for a donation to a designated charity.
Thank you to my brilliant Committee for all their hard work. I would also like to extend my gratitude to our speakers and participants, as well as the Inn's supportive staff who have been tremendously helpful.
It has been a privilege to serve as President of this year's MTSA and I wish the incoming Committee all the very best.