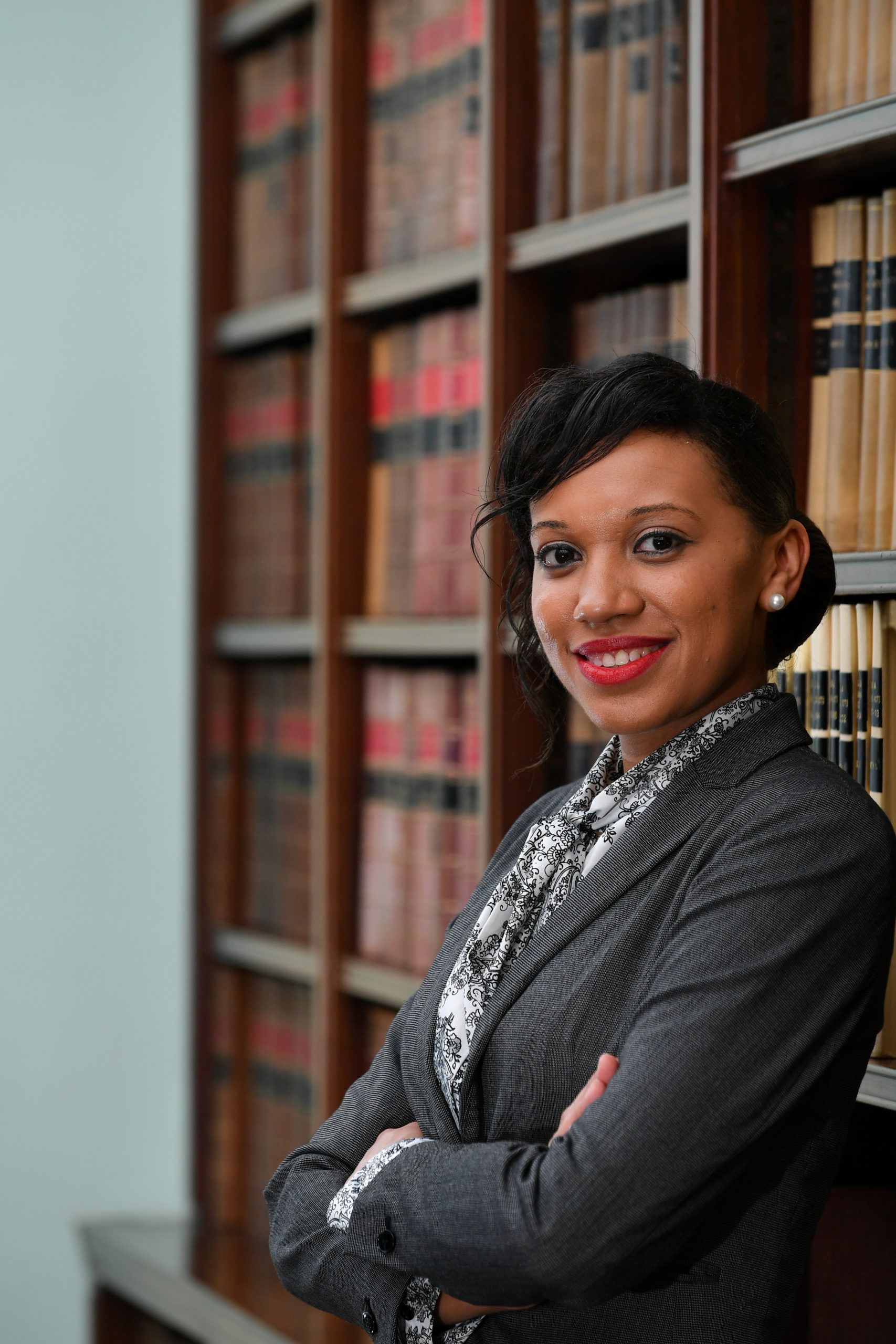 Emma Hughes is MTYBA's Diversity & Inclusion Officer for 2020 and currently works at Miles & Partners Solicitors in the Public Family Law department. Middle Temple made the pursuit of a career at the Bar an attainable possibility by granting Emma a Jules Thorn Scholarship.
In light of the celebration of 100 years since the passing of the Sex Disqualification (Removal) Act 1919, which permitted woman to become barristers, solicitors and jurors for the first time, the Middle Temple Young Barristers Association (MTYBA) and Middle Temple Students' Association (MTSA) held an International Women's Day event on Friday 6 March 2020.
Our event highlighted the significance of the Sex Disqualification (Removal) Act 1919 but also importantly noted it was birthed during the suffragette era, and despite this monumental achievement women did not have the absolute right to vote until 1928 – almost a decade later.
The evening featured a display of Helena Normanton's artefacts, who was the first woman to be admitted to an Inn of Court, namely Middle Temple.
We had a host of distinguished speakers, including Masters Isobel Plumstead, Jo Delahunty and Elaine Banton, and Rebecca Major. These esteemed advocates gave refreshingly honest accounts of their experiences as women at the Bar. Their openness on personal experiences of discrimination, career progression and harassment highlighted the prejudices that existed and the improvements that still need to made today. The message reinforced was that we are capable of anything and should never limit ourselves or allow others to project their limited views and expectations onto us.
We also paid tribute to women who were trailblazers in the profession such as: Dame Linda Dobbs, the first black High Court Judge; Baroness Hale, the first female President of the Supreme Court; Dame Rose Heilbron, the first female Judge in the Old Bailey; and Master Patricia Scotland, the first black woman to obtain Silk. The legacies of women such as this are a shining beacon of what can be achieved. Our panellists highlighted that it is pivotal not to pull up the ladder behind you, but to ensure you pave the way for others future success.
The talented soprano Francoise Berdugo and pianist Marco Perez from the Royal Academy of Music performed three enchanting pieces: Puccini's O mio babbino caro, Donizetti's Prendi, per me seilibero and Johann Strauss's Mein Herr Marquis.
We hope that the event celebrated, informed and inspired future generations of women in the profession.