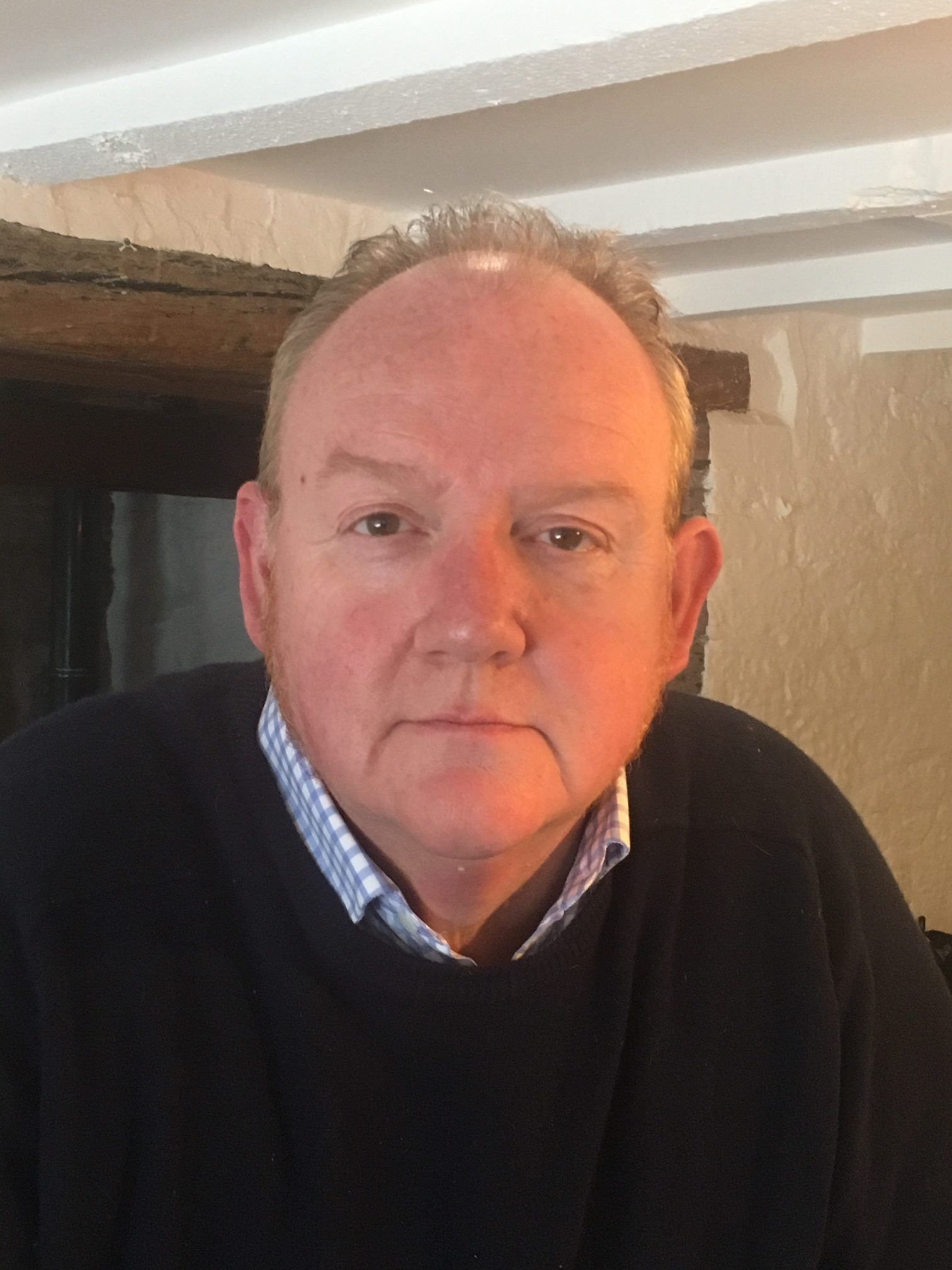 Master Simon Medland is a Circuit Judge based at Preston Crown Court. Before being appointed a Circuit Judge in 2018, he was a criminal law practitioner whose experience and specialisms encompass all aspects of serious crime and fraud. He has prosecuted and defended in some of the region's most serious cases. He is Chairman of the Middle Temple Northern Circuit Society.
I was very proud to become the Chairman of the Inn's Northern Circuit Society earlier this year, being lucky enough to inherit a vibrant, busy society from Master David Stockdale who had led it to a peak of excellence. Together with our esteemed colleagues (and friendly rivals) from over the Pennines, we can claim without exaggeration to be real pioneers in bringing the Inn to our Circuits.
To mark Master Stockdale's retirement as Chairman, we nipped in under the wire before Lockdown to have a reception at King Street Town House on Thursday 12 March 2020. There we presented a framed antique fruit plate bearing the Inn's crest; a small mark of our profound esteem for Master Stockdale and all that he has done for the Inn on Circuit over so many years.
It is daunting, but a privilege, trying to fill Master Stockdale's massive boots. I could not even contemplate it without my excellent Committee and the superb assistance of Colin, Oliver and Francis from the Inn. Regrettably, we have lost Master Jane Cross this year after her retirement from the Bar. Master Cross has been a member for many years and has brought a great deal of skill and, if I may say so, crisp elan to our work.
We have refreshed the format of the Committee by making sure every city on Circuit is properly represented, whilst also maintaining the important contribution of the Middle Temple Young Barristers Association and LGBTQ+ Forum representation. One of our new Silks on Circuit, Tim Storrie, is now my Deputy.
All of us will by now be familiar with the way social media apps have revolutionised our working day. I am sure this is here to stay and will be a growing trend. Domus has adapted to all this magnificently, and the vital role we have in keeping our student and young members engaged and informed has been maintained and, arguably, improved. We had a Sherrard Conversation on Thursday 21 May 2020 using the StarLeaf app in which I, together with Masters Simon Myerson and Tina Landale, chatted with more than 70 student members of the Inn and gave them our views of life on Circuit. I must express my thanks to Christa, Sally and Jonny for their hard work which made this such an enjoyable and useful success.
Lovely though it is to report where we have battled through adversity to keep the show on the road, there have been regrettable casualties in our calendar. The annual Northern Circuit Garden Party, to have been at Lancaster House in July, was cancelled. As I write this (mid-June), I am still hoping that our principal social event of the year in Saturday 28 November 2020, the Joint Dinner in the Georgian splendour of Liverpool Town Hall with Master Richard Wright and his pals from the North Eastern Circuit, will take place as planned. I greatly fear though that it too will be scratched.
The Courts on Circuit have been adapting energetically to keep some turnover of work. I am sure Skype will be here to stay for Mentions, PTPHs and many other hearings. I am equally sure that HMG will invest – as soon as they have given it some thought – in more video links from prisons to Courts, and I would bet a bottle of Colin Davidson's finest that within a year or so attendance by video link from prison will be the norm for this type of work, including sentence hearings, where defendants have been remanded in custody.
Master Treasurer this year is one of the Northern Circuit's greats – Master Brian Leveson – and Master Reader, from July, is another – Master Clement Goldstone. It is such a pity not to have a full year of events in which to see them in the North, but 2020 is still a golden year for us in view of their splendid appointments.
In a wider context, 2020 might well become memorable in the years to come for all the wrong reasons. However, I am equally sure an honest historian would need to be kind to so many people who have gone well above and beyond to keep the show on the road. I am fond of history and have been reading, for the umpteenth time, my now rather dog-eared copy of Pepys' Diaries. Samuel Pepys grew up near St Bride's Church, Fleet Street and knew the Temple and its members well. He lived in a time when the very existence of Great Britain was threatened for over 50 years by Civil War, plague, wars with the Dutch, and the Great Fire of London. Life was seriously interrupted, things often seemed almost hopeless, but they pressed on through, adapted their ways, never lost hope, rebuilt their homes and cities, and emerged on the other side invigorated and energised for the future.
On the Northern and North Eastern Circuits, we are doing our best to follow that example.