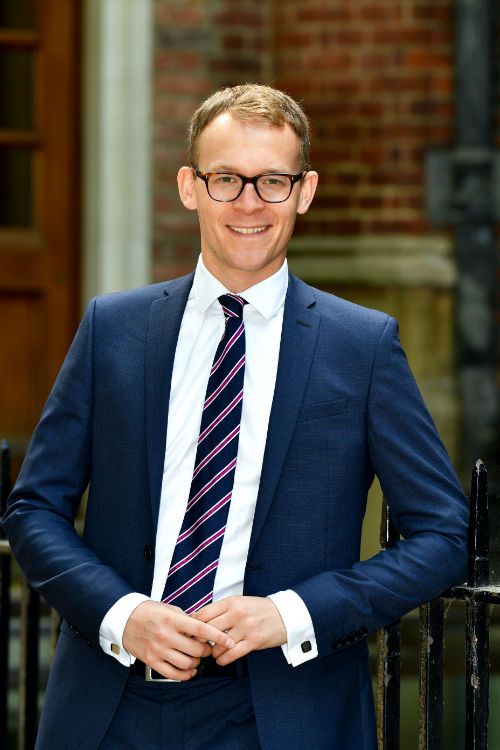 Michael Harwood is a barrister practising in public law and has undertaken several roles as a legal adviser to the government, most recently at HM Treasury. Michael is committed to representing the interests of all the Inn's junior members, with a particular focus on promoting positive mental health and wellbeing. Michael is a member of the Inn's Survive & Thrive Steering Group.
During the height of the restrictions imposed on public life this year, the work of the Survive and Thrive working group at the Inn felt more important than ever. Though it was clear that the focus of our attention ought to be on the survive aspect of our remit throughout a time of unprecedented challenge and uncertainty for the profession, we considered it important to also shine a light where the new way of living and working had allowed colleagues to make changes for the better. In this spirit, we hosted a Covid-19 Wellbeing Special for members in June. The two guest speakers for this webinar were Rachel Spearing, co-founder of the 'Wellbeing at the Bar' initiative, and Vicki Wilson, its current Chair.
The session gave not only the two speakers an opportunity to share their tips and experiences of maintaining wellbeing during lockdown, but also opened the floor to all of the attendees to ask questions and share their thoughts, concerns and experiences. Topics covered during the sessions included: maintaining professional ID in lockdown; being 'Zoomed Out' and dealing with screen fatigue; anxiety and worry; grief and bereavement; loneliness and isolation; tech stress; financial pressure; and, significantly at that time when restrictions were beginning to be eased, coping with the transition out of lockdown.
Some of the tips, such as keeping video calls short and diversifying the modes and purposes of interaction you have with others every day, applied universally, but ultimately it was clear that there are few 'one size fits all' solutions, and given how varied our own lives and demands are, to an extent we all have to find ways that work for us. For me, it is making sure I step out of the door and do a walk around the block every morning before returning home and setting down to 'work', just to help clear my mind. Significantly, it is important that we do not leave these practices at the door, but take them with us as life begins to return to a semblance of normality. Though the challenges posed by the pandemic have placed a great and unique strain on our mental health, maintaining our wellbeing is a practice we should be undertaking in all times.