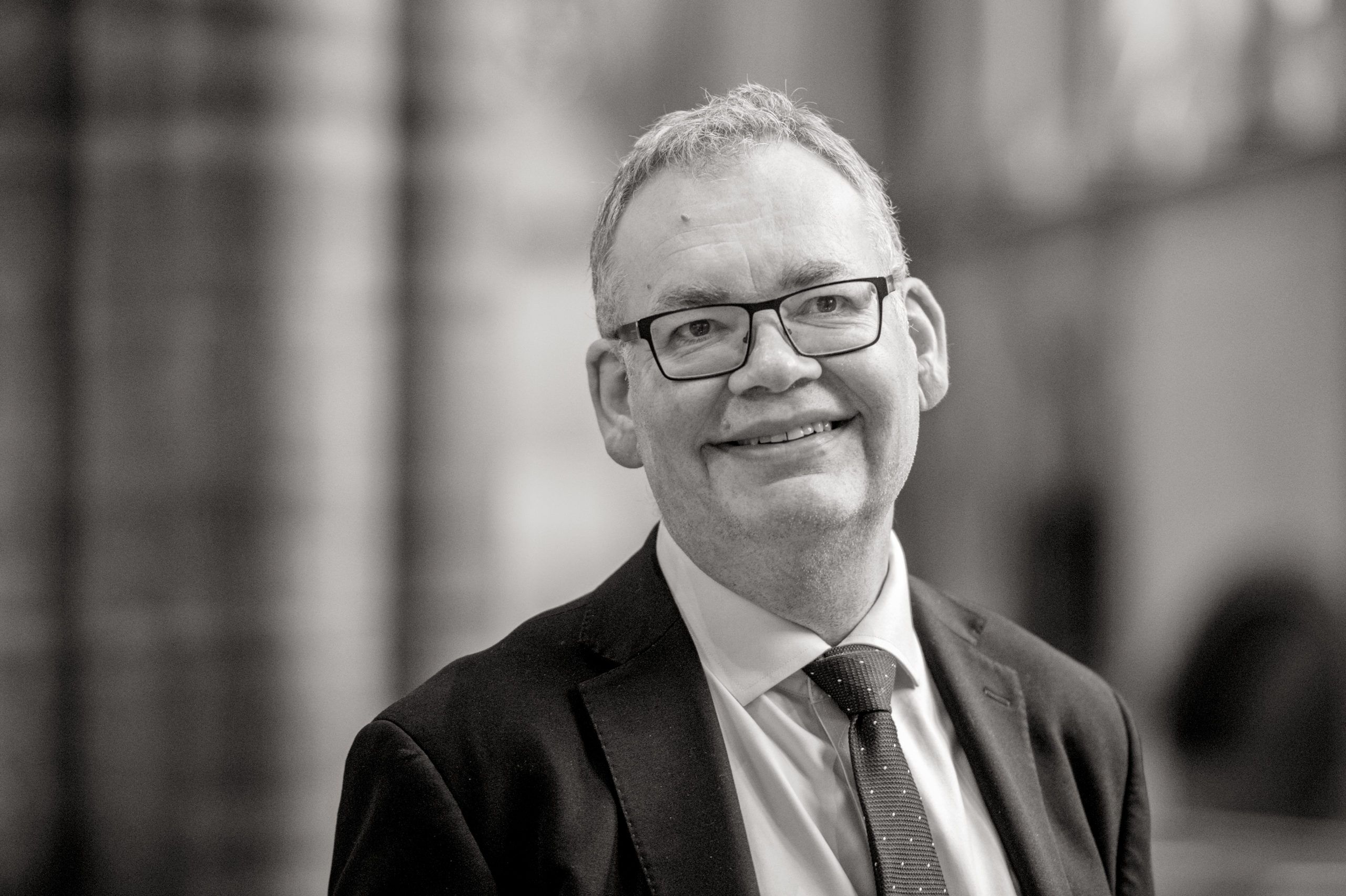 Roger Sayer is Organist and Director of Music at The Temple Church, having previously held the same position at Rochester Cathedral. He is also Deputy Chorus Director and Accompanist to the London Symphony Chorus. He is organ soloist on the soundtrack of the blockbuster film Interstellar and recently performed the score live at the Royal Albert Hall.
I write this at a time of a national crisis and global pandemic. Things could not be stranger for anyone. My colleagues in the music department were thrown into a situation where suddenly the Church was silent. Choristers stranded at various levels of their musical development, adult choir members, like many others, marooned by the cruel and complete loss of earnings with all concerts and tours cancelled within a few days of the lockdown.
The music department has three new members of staff; Elisabeth Munns (Music Administrator), Thomas Allery (Assistant Director of Music) and Charles Andrews (Liturgical Organist). With their expertise we can be very proud that we have kept the musical heartbeat going so that, when we return, we can raise the spirits and stir the souls once more.
We are absolutely delighted by the choristers' engagement with us and the support from their parents. We are a strong team and bonded by our love of singing and of the Church.
Carefully timetabled sessions via Zoom are happening every day, each week. These include singing lessons from our two singing teachers, musical theory sessions with Tom and me, and they have at their fingertips a wonderful 'vocal app' created solely for them – it is a treasure-trove of daily warmups. In addition to the Zoom sessions, I record and share training videos and rehearsal tracks to our YouTube channel that focus on music to be learnt at home. Excitingly, we are aiming to remotely learn Handel's Messiah in anticipation of a performance once we return. Other ways in which we are keeping the choristers occupied and their musical interests entertained includes interactive quizzes and setting them musical projects. The boys are currently hard at work on a project about their favourite piece of music, exploring and learning more about the composer and the composition. When the time comes all they have learned over this period will be shared.
All the musicians have helped maintain the weekly musical offerings on the Church's YouTube channel through our selections of pre-recorded CDs and their own home recordings. Perhaps our most remarkable feat to date, has been to create a visual performance of Vaughan Williams' Five Mystical Songs. Each member of the choir singing in their home along to an organ track, performed by myself. Two weeks of serious work piecing it together has made what I hope will prove to be an historical statement of love, belief and power that transcends all difficulties.
It is very busy indeed and the department is working flat out to ensure that the great Temple tradition of outstanding music and liturgy is not damaged at this time, and that we can return bonded and stronger.