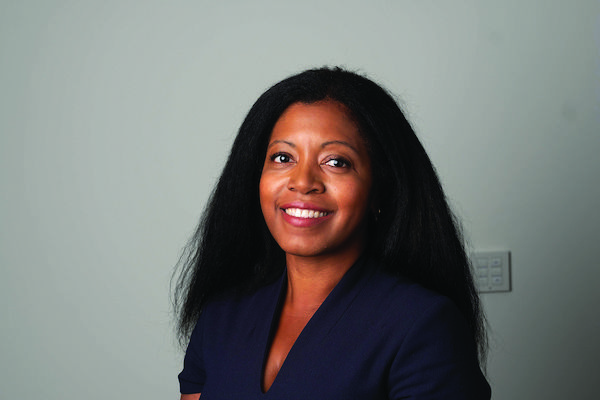 Master Elaine Banton was Called to the Bar in 1996. She is co-author of the chapter on Human Rights and Employment Law for Tolley's Employment Law and was named a 'Pro Bono Hero for 2009' by the Attorney General's Office. She is a member of the Temple Women's Forum, Co-Chair of the Bar Council's EDSM Committee, on the Bar Council's GMC and Co-Chair of the Inn's newly established Racial Equality, Inclusion and Anti-Racism Working Group.
Call Day is an important and memorable ceremony on the Inn's calendar for several reasons. Marking our students' successful completion of their BPTC and 12 Qualifying Sessions, they are then Called to the Bar in the prestigious Hall. I remember my own Call Day vividly and, having attended some recent Call ceremonies since being elected a Bencher last Spring, this noble tradition happily remains as strong as ever.
The students are all lined up, dressed impeccably in their wigs and gowns, with proud friends and families cheering them on. Master Treasurer and Master Reader officiate and address the students in bold, encouraging terms that will resonate with them for years to come.
For my part, attending Call Day has been one of the most rewarding aspects of being a Bencher. It is marvellous to be present at such a joyous, momentous occasion for the students. After the ceremony, when each student has taken rightful possession of their crucial certificates and many photographs have been taken, there is time for congratulations, discussion and reflection. It is indeed a privilege to share in the students' excited elation about their achievements. In the summer months this often involves festivities in the garden, otherwise good food and drink is served in the Bench Apartments.
My most favourite aspect of the ceremony is speaking to the students and their families after they have had some time for it all to sink in. Some paths have been quite mapped out already and others will need more planning and effort to navigate their place in the world. Sharing in their hopes and aspirations for the future with their proud, smiling parents, I am transported back to my Call Day, with all the excitement and anticipation that it brings.
It is a special ceremony and one that I will continue to engage in regularly. There are Call ceremonies in the afternoon and the evening, which can be accommodated within a working day. I wholeheartedly encourage all Benchers to attend and take part in this wonderful celebration, supporting our students as they embark on their careers as fully fledged Middle Templars.