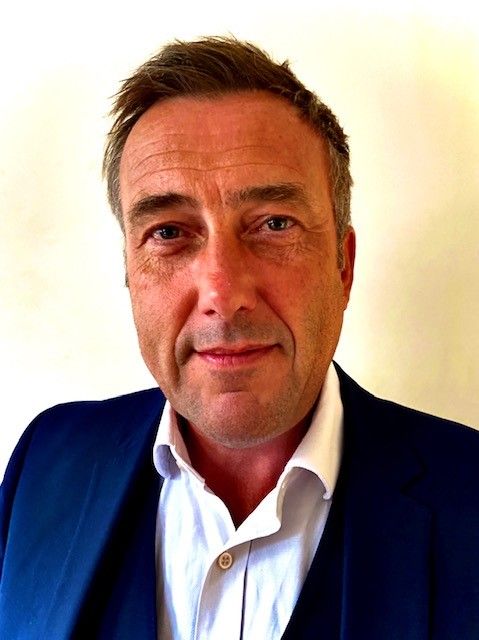 Michael Jones was Called to the Bar in 1995. He practised from Chambers in Swansea and Cardiff before joining the CPS in 2009 as the first ever Senior Crown Advocate in Wales. In 2018 he was appointed Queen's Counsel. He is Secretary of the Middle Temple Wales Circuit Society.
Covid-19 has meant that the last six months has been, for most of us, anywhere from challenging to shattering, personally
or professionally. Here in Wales, political devolution allowed an eventual divergence from London on social guidance and legal restrictions. That brought with it either reassurance or frustration depending upon the nature of your business or where you stood politically.
But what of those days in Wales before the Covid-19 cloud descended and when we took for granted the tangible company and fellowship of friends and colleagues?
On Saturday 6 July 2019, the Bar Council held, for the first time, one of its full council meetings in Wales. The meeting took place at a conference suite in the Principality Stadium and was a great success. The Director of Public Prosecutions (Master Max Hill) spoke about the work of the Crown Prosecution Service and the relationship between the employed and self-employed Bar who, in the words of Master Hill, 'make an equal contribution to the delivery of justice in England and Wales'. A particularly apposite speech given that the Employed Bar Committee, along with Master Hill, were invited to a Wales Circuit dinner in the magnificent main hall at Cardiff Castle the evening before. On that note, the Inn currently has an Employed Bar Working Group, led by Master Christiane Valansot and Michael Harwood, with a principal aim to make recommendations to the Inn as to how to deliver parts of the Inn's Strategic Plan, namely to: 'Ensure that the Inn is of relevance to members who practice outside the traditional chambers structure, whether in government, commerce or other areas of practice'.
As a certain Welsh writer (Roald Dahl) once declared: 'A little nonsense now and then, is relished by the wisest men'. With that in mind, on a wonderful sunny day in September 2019 at Cardiff Cricket Club and, thus, with no chance of blaming the weather for a poor performance, a distinguished Judge's XI once again took on the might and tactical obsequiousness of the local Bar XI. Both teams were boosted by a sprinkling of Middle Templars. However, an unfortunate double booking meant that we had to enjoy the sumptuous post-match tea pre-match whilst we waited for another game to conclude. The consequence of this was that our in-match water breaks were soon replaced with Gaviscon. The Bar XI eventually emerged as late winners and celebrated with a laudable lack of hubris. We now await the Welsh Government's review on the current restrictions on recreational cricket with fingers crossed.
March 2019 saw the inaugural meeting of the Middle Temple Wales Circuit Society in Cardiff. The main aim of the Society is to provide closer links between the Inn and all practising, teaching and student members of the Inn on Circuit. We are honoured to be led by our President, Master David Lloyd-Jones and to have the proactive support of our own 'Regimental Sergeant Major', Colin Davidson, to whom we owe a debt of thanks for all he does for our Inn, both here and abroad. The first Middle Temple Wales Circuit Society dinner was due to be held at the Hilton Hotel in Cardiff on Thursday 2 April 2020 and would have included a Qualifying Session led by the Presiding Judge of the Wales Circuit, Master Simon Picken. Unfortunately, as with all events of this nature, it had to be cancelled or rather, we hope, postponed until such time as we can safely gather together again.
In November 2019, we welcomed the newly appointed Master Nicholas Hilliard to Cardiff Crown Court for his inaugural
trial as a High Court Judge. It included a walking site visit past various pubs and chip shops which were then open for business but not as part of the site visit. As we anticipated, with a customary eye for detail, Master Hilliard had no difficulties with the pronunciation of some of the key locations, such as Senghennydd Road, Gorsedd Gardens and Gelligaer Street – names that can still baffle a local! We very much hope that we can welcome him back to Wales in the near future.
Fast forward to March 2020 and the pandemic had reached these shores and spread in sufficient numbers to trigger the lockdown of most of Wales. The streets were empty, the shops and courts were closed and the Principality Stadium, which had once held cherished sporting and music events, had now been converted into a field hospital. However, on Monday 18 May 2020, with much determination and ingenuity, two Crown Court jury trials commenced. It was surreal to visit the court the week before and see one way direction markers and striped warning tape on the chairs and benches. The trial in Cardiff was presided over by Master Maura McGowan and concluded effectively under her calm stewardship in challenging circumstances.
As other Crown and County Courts across Wales now physically re-open to accommodate trials in a cautious and limited way, it is a positive sign for the gradual return to a personal and professional life that we all once knew, loved and very much need.