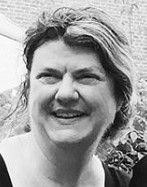 Master Louise McCullough was Called in 1991 and practises in Crime and Family law, with a special interest in vulnerable witnesses. She is a Senior Advocacy trainer and one of the three Middle Temple Representatives at the Bar Council.
The Bar Council is the profession's trade union and is separate and distinct from our regulator, the Bar Standards Board (BSB), and although separate entities for the best part of 20 years, are still regularly muddled up by those most directly impacted (i.e. members of the Bar). This confusion is compounded by the fact the Bar Practice Fee funds both organisations (albeit the lion's share goes to the regulator) and that they are located at the same premises.
The Bar Council fulfils its function nationally by battling directly with the Government on issues like Legal Aid, court sitting hours (if indeed they are sitting at all) and internationally by, amongst other things, promoting the rule of law.
The Bar Council meets approximately six times a year, usually in London, but for the first time ever in 2019 went 'on tour' to the enjoy the hospitality of the Wales and Chester Circuit in Cardiff. The Government Law Officers and the Director of Public Prosecutions (DPP) are all invited to attend to face questions.
Since the pandemic, all meetings have been held virtually (a welcome development). The Bar Council has over 100 members drawn from all stages of people's careers, Circuits and Specialist Bar Associations (SBAs), as well as strong representation from the Employed Bar.
Each Inn supplies three members as representatives. Each serves a three-year term (renewable once) and is expected to sit on one of the Bar Council's working groups or committees. The Inn's Reps are currently Joe Smouha QC, Isabel Hitching QC and me (supported by Master Janice Brennan as alternate). In this role, we are invited to attend the Inn's Executive Committee ('ExCo') which has sat throughout the pandemic to ensure a more nuanced response to the crisis.
Each of the Reps writes a report for ExCo. Following ExCo, a report is then sent to the Chair of the Bar Council (this year the dynamic and tireless Master Amanda Pinto) to report back on the Inn's response, including: taking all of the student Qualifying Sessions (QS) online since the beginning of lockdown, thereby delivering thousands of hours of sessions of the highest quality; extending the remit of the Inn's Hardship Fund to cover those not caught by the remit of the Bar Benevolent Association (BBA) fund; and assistance with rent deferrals for tenants of the Inn. This direct flow of information has been invaluable in rebutting the tiresome trope that 'the Bar Council and the Inn do nothing for me'. Casual vacancies arise on the Bar Council from time to time and I would encourage all those interested in building a successful and resilient profession to become more involved.